RIKUTEC GROUP
The RIKUTEC Group stands for an innovative and internationally orientated Group of companies in blow-molding technology. The core competence lies in the production of technical blow molded articles for industry and trade as well as mechanical and plant engineering.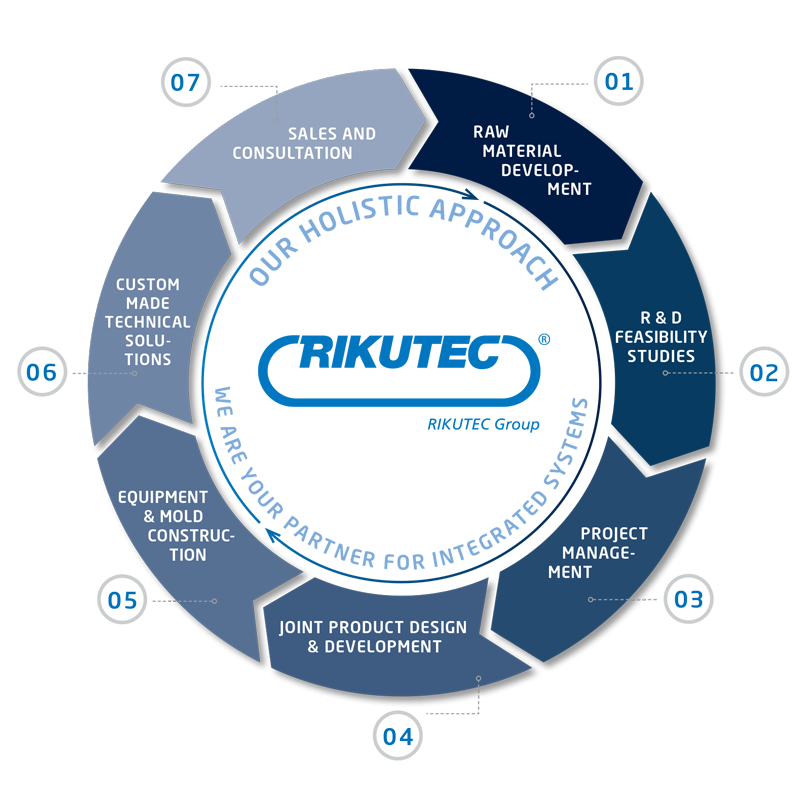 RIKUTEC GROUP
In more than 30 years, the RIKUTEC Group has developed itself to a leading company within the plastic industry and different market segments: As an innovation leader in the field of machine and blow molding technology, as a sustainable partner in the production of industrial packaging, storage tanks and technical blown parts.
The growing RIKUTEC Group currently produces at three European production sites in Germany, France and Spain. In addition, the company is also active in America and Asia. Technical know-how, many years of experience and innovative strength combine and complement each other in all areas of the company.
ADDED VALUE BY RIKUTEC
"We are your partner for integrated systems – worldwide. At RIKUTEC you get everything from one source. From raw materials and product development, to machines and molds, up to large-volume container solutions and technical consultation for optimizing production lines and machineries."